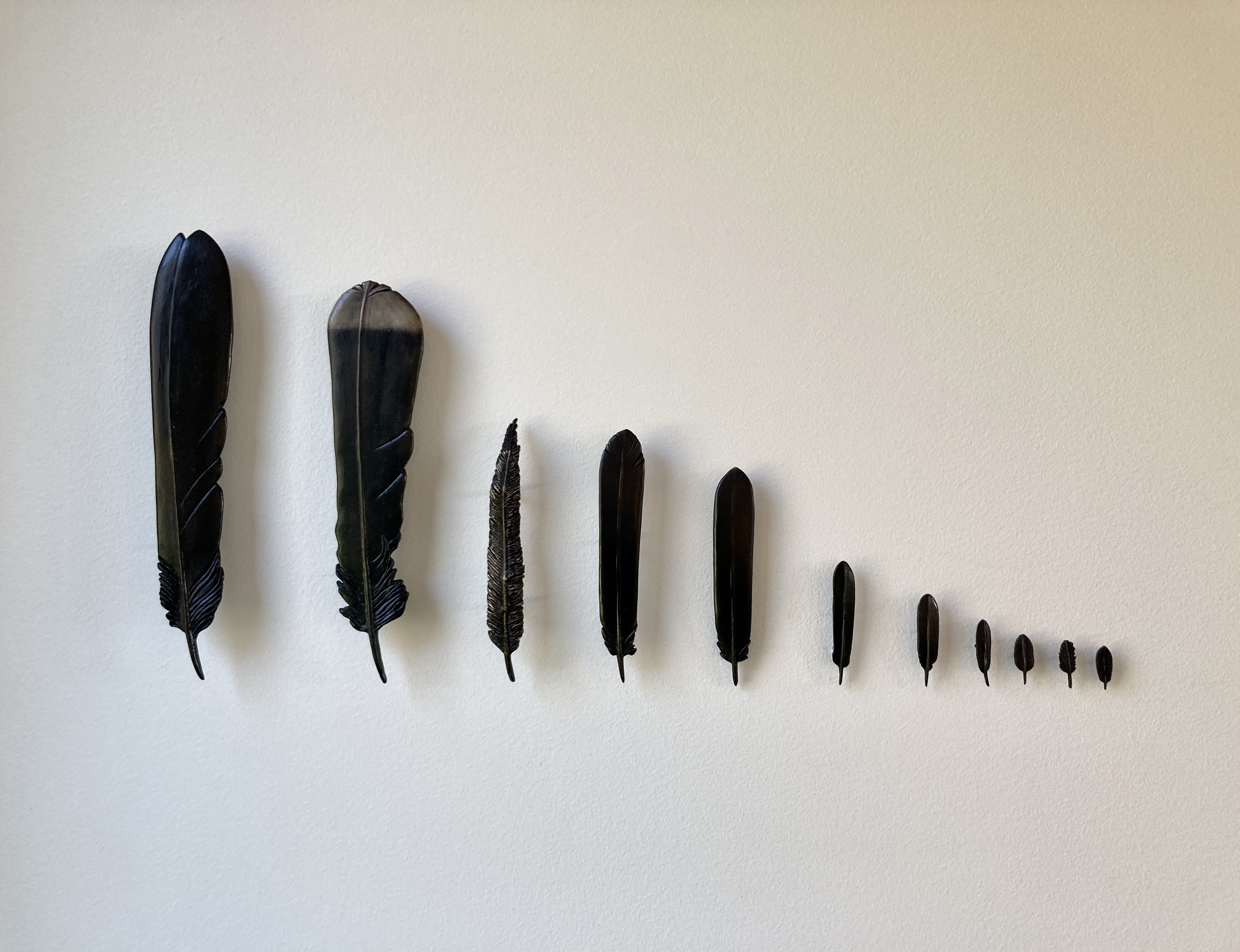 New Zealand Raven, Huia, Chatham Island Fernbird, Sth Island Piopio, Nth Island Piopio, Komako (Chatham Island Bellbird), Lyall's Wren, Sth Island Stout Legged Wren, Nth Island Stout Legged Wren, Manu Paea (Long Billed Wren), Matuhituhi (Bush Wren).
THE LOST ONES | SONGBIRDS
This work represent the 11 birds from the Passeriformes (songbirds) order which have become extinct since human's came to Aotearoa. The most famous is the Huia but there are 10 other lesser know songbirds in the group. From the Chatham Island Island Raven to the Pio Pio, to the tiny Bush Wren.
This is part of a larger installation THE LOST ONES | 54 FEATHERS which is a work in progress and includes the Moa. The larger feathers (Huia) and Chatham Island Raven are available individually on order.