Biography & Practice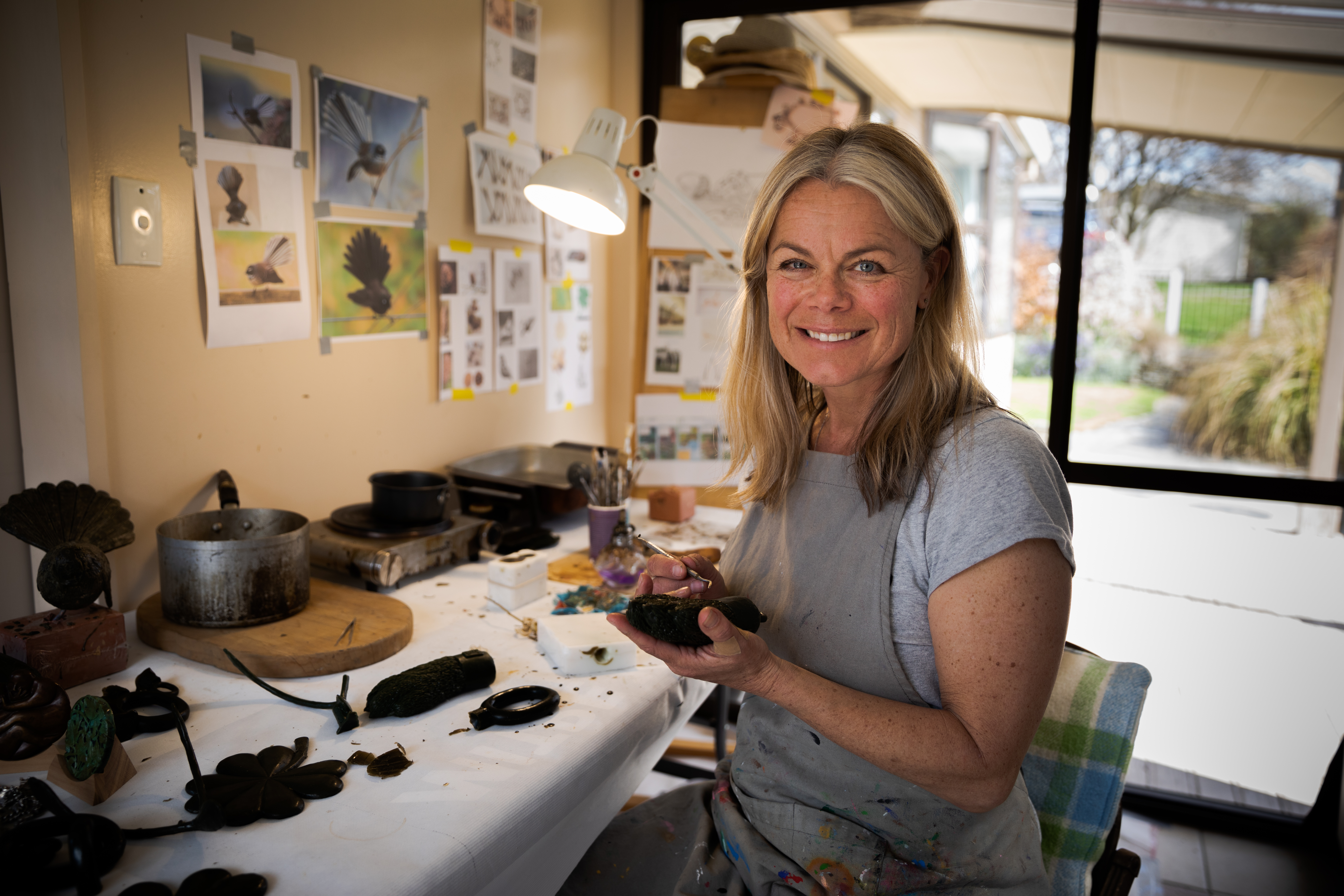 Born in England, Fiona lived in Kenya and Zimbabwe before immigrating to New Zealand in 1976.   After 15 years working in the television industry as a director and producer she fell out of love for the medium and realised a long time ambition to go to art school.  Living in London at the time, she began with an Arts Foundation course at Camberwell College of Art before moving to Cornwall to study at Falmouth College of Arts. It was here that Fiona made her first bronze medal The Wave which won first Prize for the British Art Medal Society Student Award in 2005. Much of her early sculptural work drew from the wild coastline and sea, and, realising she was missing the New Zealand landscape Fiona moved home to Auckland. In 2008 she graduated from Elam School of Fine Arts with a BFA (Honours).
Fiona has exhibited in various outdoor sculpture shows including twice in Stoneleigh Sculpture in the Gardens at the Auckland Botanic Gardens, several NZ Sculpture on Shore, Sculpture on the Peninsula and has had work installed at Tai Tapu Sculpture Gardens and Brick Bay Sculpture Trail. Much of her work deals with the concept of place, identity and colonialism. Giant Charm Bracelet, her first big work to get noticed, continues to be made and remade in different locations, and with differing aspects of communal interaction.
It was whilst taking part in Sculpture in the Gardens that she was introduced to members of Medal Art New Zealand (MANZ) who invited her to join the group. It is this collaboration that has allowed her to develop and refine her skills in the art of bronze and has led to several commissions. Her work is held in private collections across New Zealand and Australia.
BFA (1st Class Honours.) Elam School of Fine Arts, Auckland, New Zealand.
1st year BFA Falmouth College of Arts, Cornwall, England.
Foundation Diploma, Camberwell College of Arts, London, England.
BA English Literature/Drama, Victoria University of Wellington.