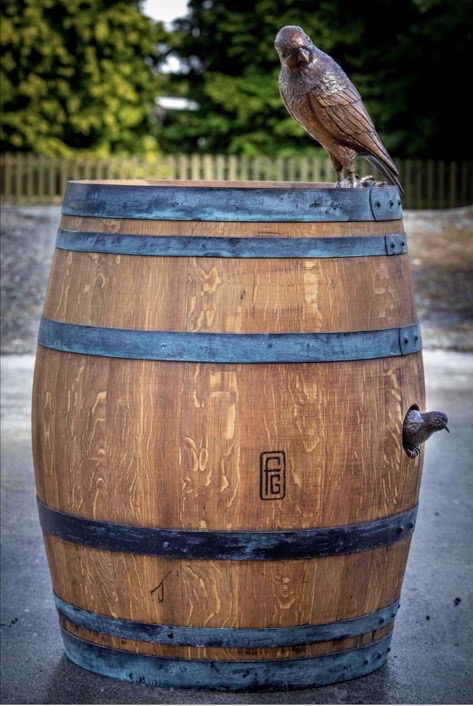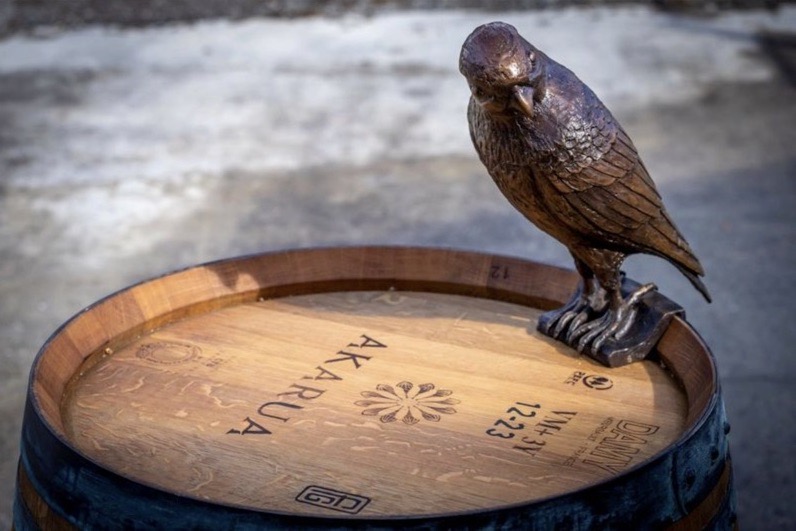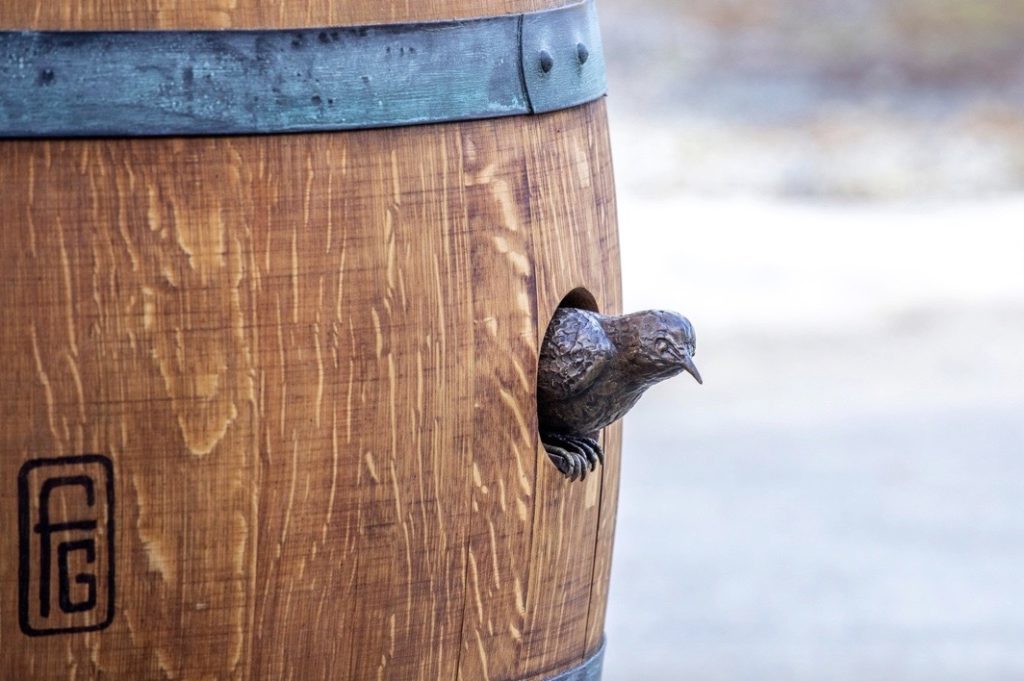 2021, cast bronze and oak wine barrel
Fiona was invited to decorate a wine barrel for the Arrowtown Autumn Festival. In  keeping with her running theme of Charming Invaders she  augmented  the barrel with two bronze birds familiar to the vineyards of New Zealand.  The Karearea (New Zealand Falcon), is watching and waiting to pounce on its prey – a European starling peeking out of the bung hole. Starlings were purposefully introduced to control caterpillar plagues but are now considered pest birds of the orchards and vineyards.
Charming Invaders is part of an ongoing series of works which comments on the tension between native and introduced flora and fauna in the New Zealand landscape.