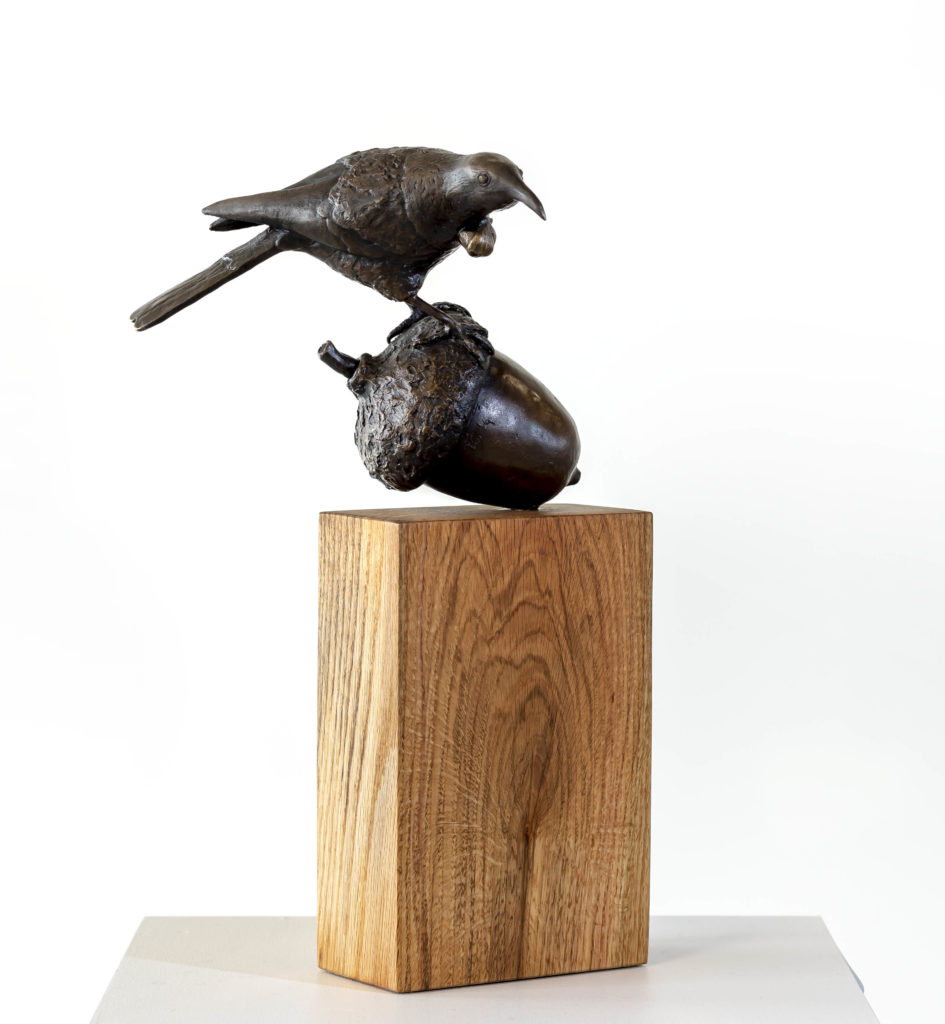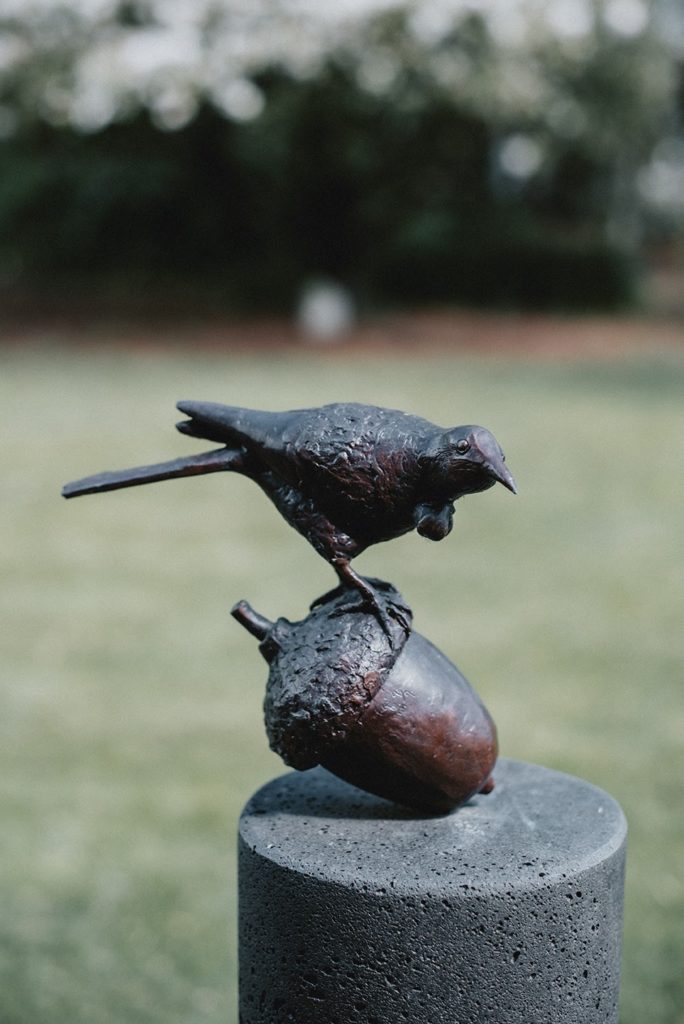 2019, cast bronze and oak
430 x 150 x 220 mm
Edition of 9
Off Balance is part of a body of work called Charming Invaders that has been occupying the artist for several years. It is a response to the landscape of Arrowtown in Central Otago where she lives, which trades upon its natural beauty as a tourist destination, and the tension the between introduced and native species of flora and fauna.
This work is also available mounted on a blue stone column (as pictured Photo Credit: Meredith Lord) and therefore as an outside work.  There is also a larger outdoor work Off Balance (2020).