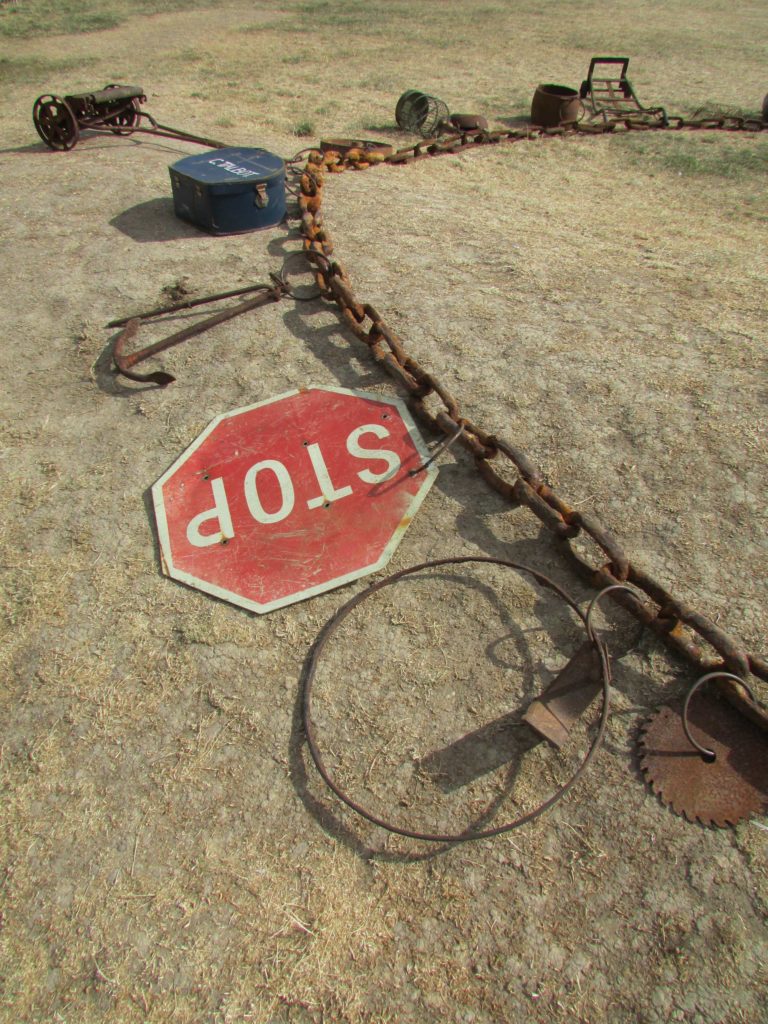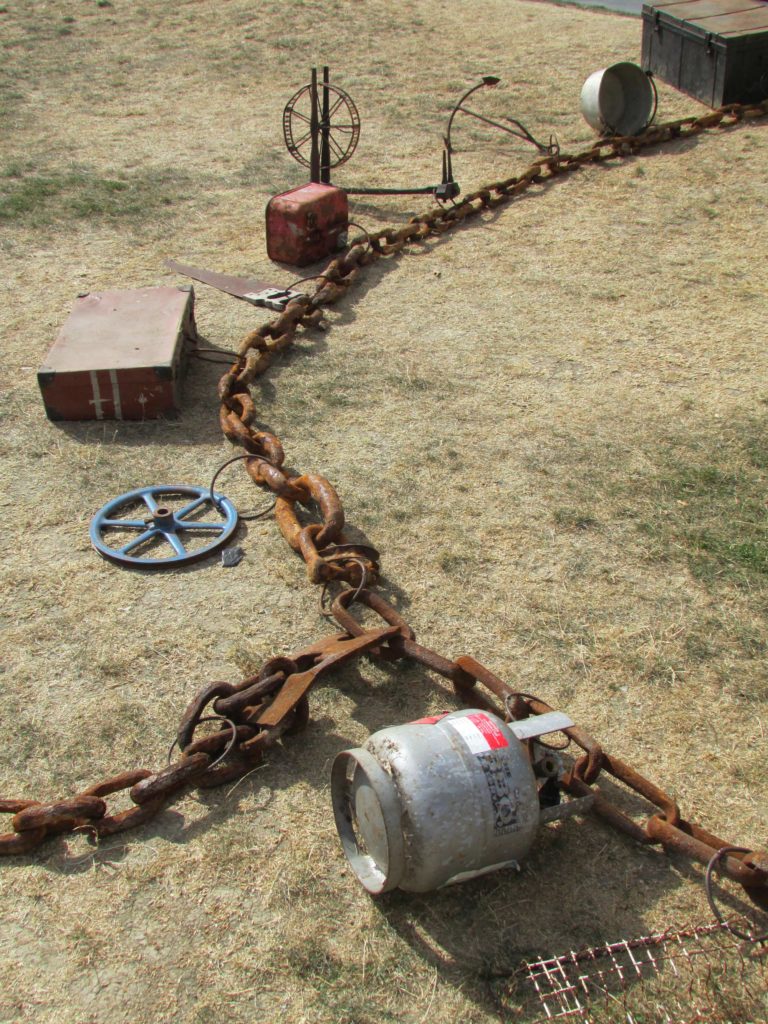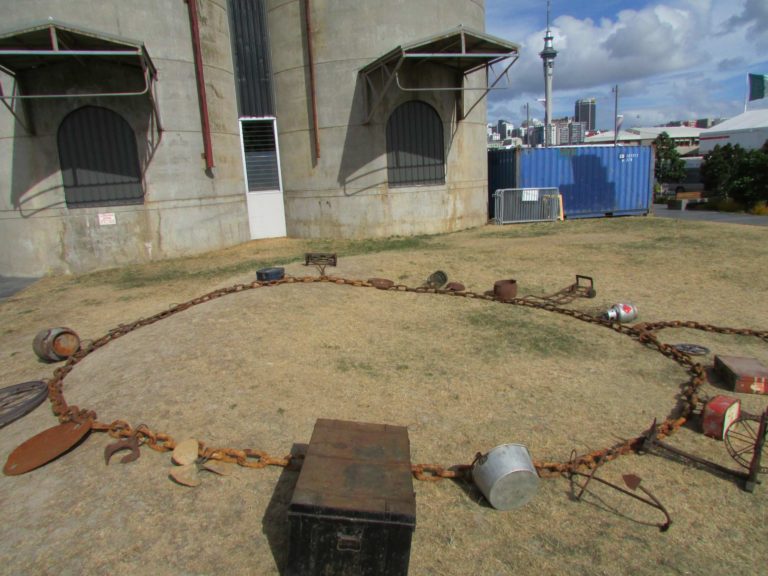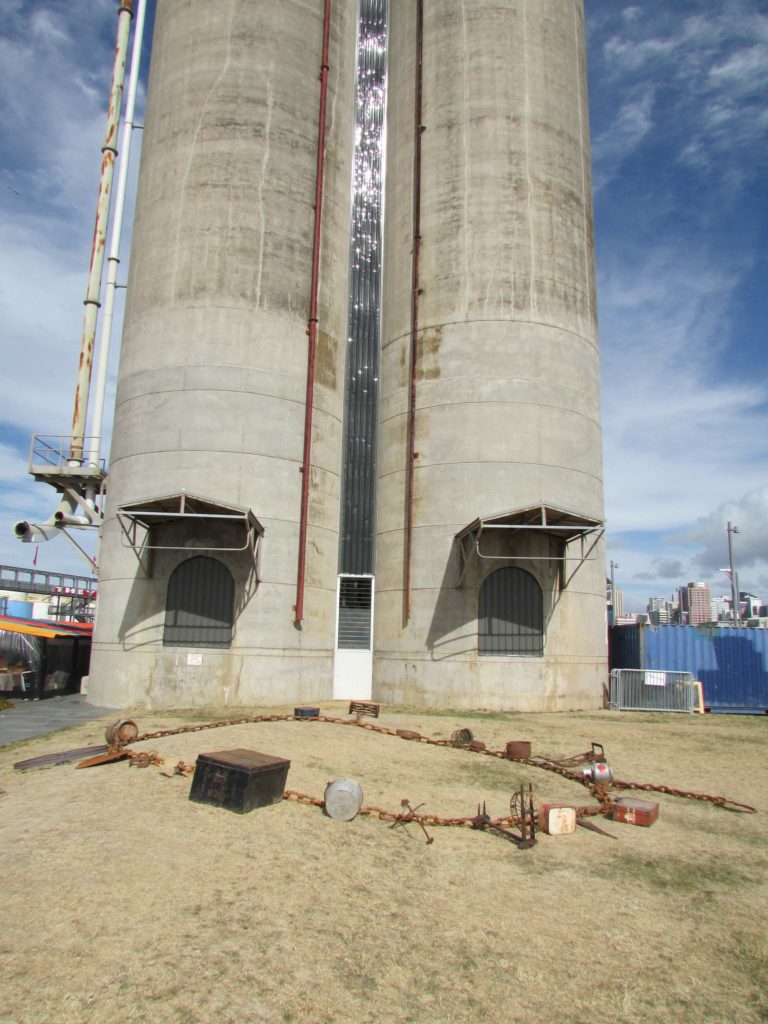 Charm Bracelet
Charm Bracelet III is a continuation of my practice exploring the Charm Bracelet and its role as memento, symbol, and vehicle for storytelling. This  communal version, utilised email, social media and word of mouth, to gather together a collection of charms that were assembled on the chain at installation for the Summer Of Sculpture Exhibition 2013 at Silo Park, Auckland.
2013, steel and found objects
5m diameter
Summer of Sculpture Exhibition Silo Park Auckland.